Join the IAFF Moto Group NH Chapter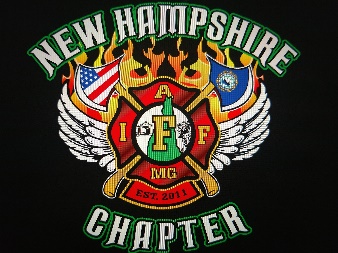 IAFF Motorcycle Group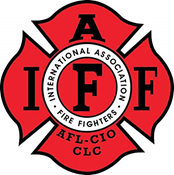 NH Chapter
www.iaffmg.org
March 30, 2019
Brothers and Sisters,
The Executive Board of the NH Chapter of the IAFF-MG would like to invite you to join our ranks. If you are a motorcycle enthusiast, this is where you want to be! The NH Chapter is one of the largest chapters in the country and we are looking to increase our numbers and the activity of our current membership. Membership is open to all active, retired and alumni IAFF members and associate membership is available to spouses and children of the aforementioned. Please visit http://www.iaffmg.org/ and browse the site for various information, if you are a Facebook user there is a page for the IAFF-MG and there is also a page specifically for the NH Chapter.
There are several rides already scheduled for this upcoming season. One of these is a ride after our next bi-monthly meeting on May 14th departing from the Concord Union Hall, meeting start time is 1000. Other rides we will be participating in are the send-off for Honor Flight New England https://honorflightnewengland.org/ the morning of May 19th from Manchester-Boston Regional airport, the "Fire to the sky" ride during Laconia Bike Week on June 13th, assisting the MDA with the Trans NH bike ride June 20-23, the 1st annual Honor Flight New England motorcycle ride on June 29th and any number of spontaneous rides that our members decide to do on a day-to-day basis.
A recent survey was sent to our current membership and one of the overwhelming requests was to do more rides. This seems like a simple request, so get your bikes shined up and road-ready because as I type this the weather is getting warmer! Please feel free to reach out to any of our board members; Chairman Troy Saunders L-789 at 603-566-2888, Vice Chair Jon Camire L-3160 at 603-231-9912, Secretary Jim Foley L-4546 at 603-231-8583, Treasurer Mike Roberts L-3160 at 603-548-9392, Road Captain Pat Steen F-78 at 603-289-9488 or Bill LaPann L-3197 at 603-252-6484. Several of us can be also be reached through our respective social media outlets on Facebook or look at the NH Chapter's Facebook page for more information. See you on the roads, ride safe!!!
Troy Saunders Jon Camire
Chairman Vice Chairman
nfdpiper@yahoo.com jcamire35@gmail.com